Turn your iPod touch and iPhone into a complete point-of-sale solution
eMobilePOS has partnered up with Ingenico to provide a complete mobile payment solution that allows mobile users to accept PIN-based payments from anywhere in the field.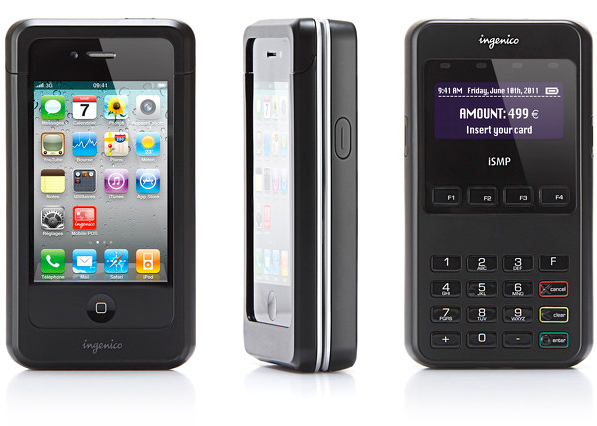 Universal payment platform
The Ingenico iSMP sled turns your iPhone and iPod touch into an all-in-one payment device with the ability to handle EMV and chip-based transactions, contactless payments, and magstripe cards. The sled adds the capability to scan 1D and 2D barcodes.
The iSMP has a long lasting lithium-ion battery that enables non-stop use for the entire day even in the most demanding environments. The robust casing protects your iPhone or iPod touch, allowing it to be used both inside and outdoors.