Go Mobile + Bundle = Profit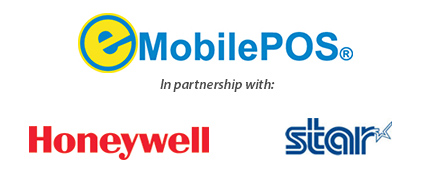 BlueStar and eMobilePOS invite VARs to attend a webinar to learn how to tap into the fast-growing mPOS market.
Wednesday, June 25, 2014 | 2:00-3:00 PM EDT

eMobilePOS has partnered with Honeywell Scanning & Mobility and Star Micronics to offer VARs a bundled, full-feature mobile POS solution fully integrated with Microsoft Dynamics RMS and Intuit QuickBooks. Seattle Seahawks are among the customers who use this bundle to speed up the checkout process in their Pro Shops.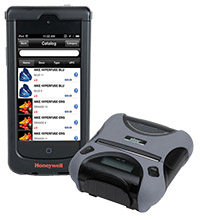 Gain market share in the fast-growing mPOS market
Monthly recurring income over the lifetime of merchants
Low upfront investment and quick ROI for your merchants
Certified enterprise-grade hardware for plug'n'play install
Full integration with Microsoft RMS and Intuit QuickBooks
The mobile POS bundle includes:
Honeywell Captuvo Enterprise sleds for iPad mini, iPod touch and iPhone with encrypted CC reader and 2D imager powered by industry-leading Honeywell scanning engine
Star Micronics 2", 3" and 4" Bluetooth mobile printers providing reliability and quality receipts at high speeds you expect only from Star printers.
Award-winning eMobilePOS software enables RMS & QB merchants with in-aisle retailing leading to increased sales and measurable efficiencies in labor and inventory
To learn more about how you can capitalize on this profit opportunity and how Seattle Seahawks are using this solution, please register here to attend our webinar on June 25th at 2 pm EDT or 11 am PDT, or simply click here for more info.