eMobilePOS strengthens its Android POS offering with certification of Partner Tech tablets and POS terminals to meet increasing demand for Android in hospitality and retail environments
FORT LAUDERDALE, Fla. — Sept. 8, 2015— e-Nabler Corp., developer of the award-winning mobile POS software eMobilePOS®, today announced a partnership with Partner Tech Corporation, a leading manufacturer of PC-based, open architecture POS terminals, mobile products and peripherals.
eMobilePOS has certified three of Partner Tech's Android-based POS solutions, including the rugged seven-inch EM-70 tablet, the 10-inch EM-100 tablet and the all-in-one POS PAT-100 terminal, which has a built-in printer, credit card reader and customer-facing display.
All three devices can be paired with chip and PIN readers to process EMV-compliant payments.
The certification process ensures that the hardware and software work seamlessly together and that the hardware works with other peripherals that have been certified by eMobilePOS, providing merchants a turnkey solution that is easy to install and use.
"We see a growing demand for Android-based POS, and by working with Partner Tech, we have enhanced our selection of high-quality Android POS devices for both mobile and more traditional countertop checkouts," says Joel Vazquez, president at e-Nabler. "Thanks to our partnership, we can offer a turnkey next-generation POS for Android with enterprise-class functionality and security — at a fraction of the cost of legacy solutions."
"We are very excited about the synergies that exist between eMobilePOS and Partner Tech," says Sandra Hsia, president at Partner Tech. "The eMobilePOS software complements our mobile and stand-alone POS terminals, and customers can be confident that they get a reliable and cutting-edge solution at a very good value."
Some of the target markets for the eMobilePOS/Partner Tech POS solution are inline retail stores, specialty stores, merchandise kiosks, pop-up stores, quick service restaurants, coffee shops, cafeterias, bakeries, frozen yogurt shops, and concession stands in theaters and arenas.
Please contact eMobilePOS or Partner Tech for more details or see the solution demonstrated at VARTECH, September 14-18 in CocoCay.
The complete solution is available through Bluestar.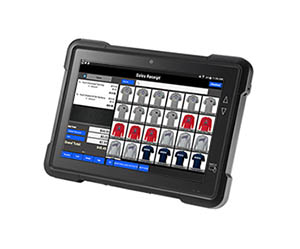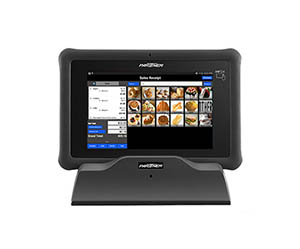 About Partner Tech Corp
Partner Tech is one of the most trusted names for POS hardware and support services for retail and hospitality. Partner Tech designs, manufactures and offers solutions including POS terminals, printers, scanners, mobile POS terminals, tablets, handheld all-in-one terminals, and a wide array of peripherals. It is Partner Tech's goal to provide customers with a complete solution for their point of sale needs. Partner Tech is a global company with offices and partners in over 60 countries. The company's ISO 9001-certified facilities ensure that the manufacturing process of each product meets the highest quality and reliability standard requirements. Please visit our web site at www.partnertechcorp.com to learn more about Partner Tech and our award winning solutions.
About e-Nabler Corp.
Founded in 2001, e-Nabler Corp., the company behind the award-winning eMobilePOS software, is one of the pioneers in mobile POS solutions and cloud-based software-as-a-service. eMobilePOS was the first full-featured POS app on iTunes and has, to date, processed more than 3 billion transactions. The company was recognized with the "Best New Mobile App" by AT&T during CTIA in 2008 and was awarded RSPA's Innovative Solution Award at RetailNOW 2011. eMobilePOS is available for Android, Apple iOS and Windows. For more information, please visit www.eMobilePOS.com or follow us on Twitter at @eMobilePOS and on Facebook.
Contact details
e-Nabler Corp./eMobilePOS
Matthew Inan, Director of Business Development and Sales Operations
Tel: (954) 258-9773 | mginan@e-nablercorp.com
Partner Tech Corp.
Keith Schroer, Vice President of Sales
Tel: (513) 367-6935 | Keith@partnertechcorp.com