The State of U.S. EMV Adoption: Perspectives from the RSPA's EMV Committee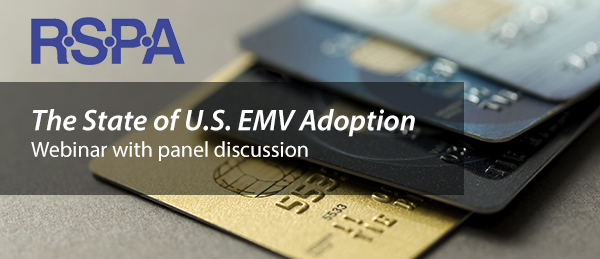 Webinar with panel discussion on February 25, 2016 at 2:00 PM EST.
Join RSPA's EMV Committee members as they discuss the state of US EMV Adoption, nearly six months after the liability shift date. This webinar will include a lively panel discussion, moderated by EMV Committee Chair Beatta McInerney (ScanSource), and featuring committee members Matt Inan (e-Nabler); Jeff Judas and Gabriela Loayza (Discover); Allen Friedman (Ingenico); Ray Moorman and Chuck Danner (Vantiv).
After registering, you will receive a confirmation email, containing information about joining the webinar.