eMobilePOS on Google Play Store Turns Android Tablets and Phones Into Next-Gen POS
Turnkey POS software for Android smartphones and tablets provides freedom of choice and is a cost-efficient option for merchants expanding functionality of legacy POS systems

FORT LAUDERDALE, Fla. — July 21, 2015—
e-Nabler Corp., developer of the award-winning eMobilePOS® software, announced that the POS application is officially available for download from Google Play Store, providing merchants the choice of Apple iOS, Windows, and now Android. It transforms tablets and smartphones running Android 4.0.3 (Ice Cream Sandwich) up to 5.1 (Lollipop) into full-feature POS devices that handle everything from EMV-compatible chip and PIN payments to customer rewards and keeping track of inventory and sales. eMobilePOS is configurable for any sales environment such as retail, food and beverage, field service, and delivery.
eMobilePOS is a full-feature POS system that can be used stand alone but it also offers legacy POS users the ability to quickly add fully integrated mobile POS at low cost without replacing the existing POS system, preserving the value of the investment. The long list of features includes credit card processing along with EMV and NFC-enabled payments, checks and cash payments, invoicing, customizable email or paper receipts, inventory management, price control, a fully integrated gift card and loyalty program, and real-time tracking of sales data. eMobilePOS offers seamless integration with QuickBooks, SAGE, Retail Pro, and Microsoft Dynamics RMS.
"eMobilePOS is no novice in the POS business with a 14-year track record of successful POS installations," says Joel Vázquez, president of e-Nabler. "By making the Android version of eMobilePOS available in the Google Store, we can now tap into the fast-growing market for Android among merchants and stay true to our commitment of 'e-nabling' business automation on the platform of preference of our customers."
By working with companies like Samsung, PowaPOS, CRS, Honeywell Scanning & Mobility, and Star Micronics, eMobilePOS offers a broad selection of certified Android smartphones, tablets, and POS peripherals. Merchants can confidently deploy a complete POS solution that has been thoroughly tested and proven and that offers plug-and-play installation right out of the box.
Visit Google Play to download the app, and the eMobilePOS website for a complete list of certified Android devices and peripherals.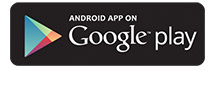 About e-Nabler Corp.
Founded in 2001, e-Nabler Corp., the company behind the award-winning eMobilePOS software, is one of the pioneers in mobile POS solutions and cloud-based software-as-a-service. eMobilePOS was the first full-featured POS app on iTunes and has, to date, processed more than 3 billion transactions. The company was recognized with the "Best New Mobile App" by AT&T during CTIA in 2008 and was awarded RSPA's Innovative Solution Award at RetailNOW 2011. eMobilePOS is available for Android, Apple iOS and Windows. For more information, please visit www.eMobilePOS.com or follow us on Twitter at @eMobilePOS and on Facebook.
Contact details
Matthew Inan, Director of Business Development and Sales Operations, eMobilePOS
Tel: 954-258-9773 | mginan@e-nablercorp.com