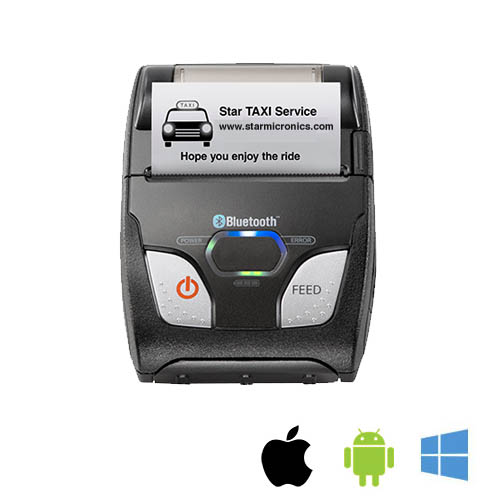 Star Micronics SM-S230i Portable Printer
Compact, lightweight, high speed two inch Bluetooth and USB portable printer, the SM-S230i Bluetooth portable printer is compatible with all operating systems including Windows, Android, and iOS. With Apple MFi certification, the SM-S230i can easily connect and pair with the iPad®, iPhone® and iPod touch®.
The SM-S230i can be used with an iOS, Android or Windows device with no set up required, using its auto detection Bluetooth feature. This feature eliminates frustration caused from changing your settings when using devices with different operating systems.
2 inch portable printer
80mm/per second high speed printing
Small and light weight
High durability
Extra long battery life
Bluetooth and USB
Optional MSR
Available for Apple iOS, Android, and Windows