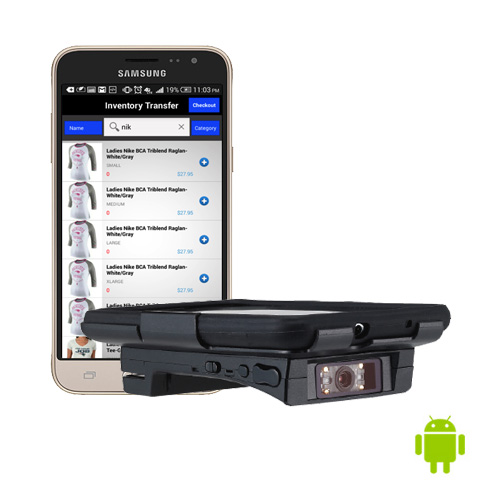 Samsung Galaxy J3 Paired With KOAMTAC KDC400 Barcode Sled Scanner
The KDC400 barcode sled scanner from KOAMTAC attached to the Samsung Galaxy J3 phone adds the capability to efficiently scan barcodes and read magnetic stripe cards, NFC, and RFID data. A built-in 1200mAh rechargeable battery can be used as an external power source for the phone.
Samsung Galaxy J3 phone is an affordable phone and ideal for retail applications. It can be used as Wifi phone only and has a replaceable battery.
All-in-one sleek and compact design
Scan 1D and 2D barcodes
Read RFID and accept contactless payments
Read magnetic stripe cards