Full-Feature POS for Tablets and Smartphones
Award-winning all-in-one POS software turns Android, Apple iOS, and Windows tablets and phones into full-feature POS devices with all the functionality of a legacy POS system but with more flexibility and style—at significantly lower cost.
Adaptable. Configurable for any sales environment.
eMobilePOS can be configured for any sales environment and enables retailers, mobile merchants, restaurants, and other field users to use tablets and smartphones to generate orders, issue invoices, securely process payments and manage inventory. In addition, it has a fully integrated gift card and loyalty program that allows customers to earn and redeem rewards.
EMV Ready. NFC Payments.
eMobilePOS offers EMV compatible chip and PIN payments as well as the ability to process checks (ACH and Check21), gift cards, cash, and NFC-based payments. Since eMobilePOS is a native application, it can process both online and offline sales.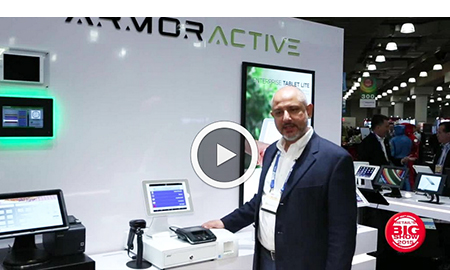 Interoperability. With QuickBooks, SAGE, Microsoft RMS and Retail Pro to mention a few.
eMobilePOS can be operated as a stand-alone POS solution but also offers compatibility and full integration with QuickBooks, SAGE 50/100/300/500, Microsoft Dynamics RMS, Retail Pro, Oracle and SAP to mention a few. eMobilePOS focuses on mobility and offers connectors that enable it to interface with robust traditional POS systems, thus enhancing these systems functionality and protecting the merchant's investments.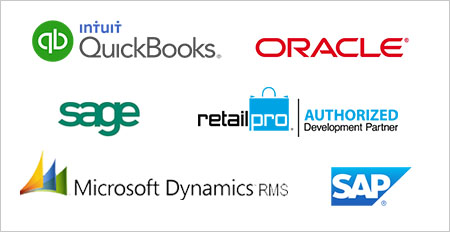 Single point of control. Real-time analytics.
eMobilePOS provides real-time access to web-based analytics, enabling businesses to track sales and inventory in real-time with multi-location, multi-device, and multi-user support.
Reward. Increase sales.
Compatibility with gift and loyalty programs from Loyal Patron, Merchant Warehouse, Mercury and Sage EFT (formerly GETI), enables merchants to accept gift and loyalty cards directly on the mobile device. Increase sales with automated email promotions and reward your best customers with bonus rewards.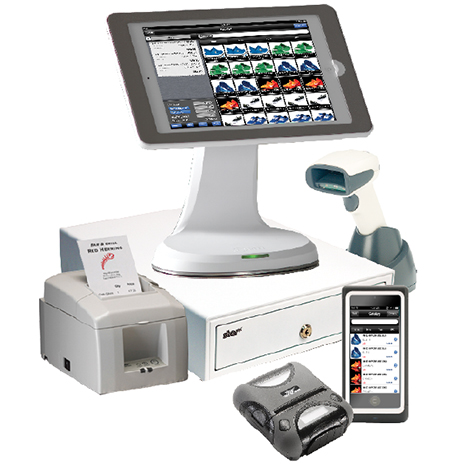 Freedom of choice.  Android, Apple, and Windows.
eMobilePOS provides the freedom of choice and runs on:
iPad, iPad mini, iPhone and iPod touch (iOS 6 and higher)
Android 4.0.3 (Ice Cream Sandwich) and up tablets and phones
Windows 10 phones and tablets
The mobile app can be downloaded from the Apple App Store, Google Play, and Windows Store and is quickly configured to different user scenarios.
Certified peripherals. Install right out of the box.
A broad selection of certified peripherals such as printers, card readers, sleds, stands, and cash drawers are available for reliable plug-n-play installation right out of the box and can easily be adapted to different business environments.
Flexibility. Multiple payment processors to select from.
eMobilePOS does not lock you in with only one hardware option, but gives you ability to pick what works best for your business. Nor does eMobilePOS lock you in with a payment processor, it allows you to pick the most cost-efficient card acceptance solution for your business.
Affordable. Everything included in monthly fee.
Cloud-based thus alleviating server investments, eMobilePOS is sold software as a service – with no upfront software license expenses. The SasS model with a low monthly subscription fee includes maintenance and support as well as all future updates of eMobilePOS.
Award-winning. Hardened by thousands of users.
eMobilePOS was one of the first full-featured mobile POS solutions in the Apple App Store and has been recognized with the AT&T Fast Pitch Platinum Award for the best new application and was the winner of the 2011 Innovation Solution Award from RSPA. eMobilePOS has hundreds satisfied customers, and has to date processed more than 3 billion sales transactions.

Experience eMobilePOS Live. Sign Up Now.