eMobilePOS Enables Faster Checkout and Inventory Visibility
eMobilePOS turns tablets and handhelds into full-feature POS devices for both countertop and mobile use, enabling department stores to engage with customers, access real-time inventory, and process payment from anywhere on the sales floor—with support for multiple store locations.
Full-feature POS for less
Full-feature POS, available for both countertop POS and handheld POS
Enjoy all the functionality of a traditional POS but with more flexibility and less cost
Speedy, personalized service from anywhere
Use for line busting during peak hours to eliminate walkouts
Quickly control price and availability without leaving the customer
Access shopper's purchase history from any store to enable cross/up selling
Handle returns and refunds in a snap
Process payments from anywhere in the store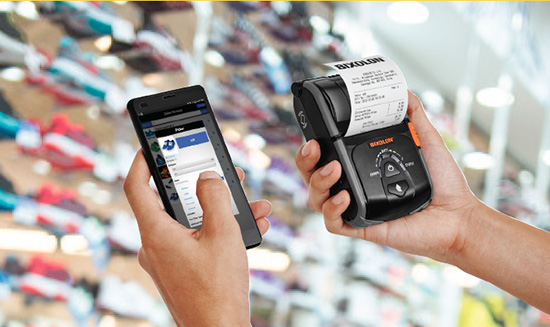 Self-service kiosk
Use eMobilePOS Kiosk as a complement to the regular checkout
Order bulky items for delivery and other items that are not in stock in the store
Real-time inventory visibility
Quickly control and update price and product information
Check available sizes, colors, and styles without leaving the customer
Access real-time inventory across all store locations
Manage thousands of SKU's and categorize and organize them so they are easy to find
Fully integrated rewards and gift card program
A fully integrated gift card and loyalty program enables customers to earn and redeem rewards
No processing fees for gift cards help increase profits
Engage with shoppers with the built-in email marketing campaign tool
Access to real-time analytics data
Track sales, inventory, and taxes in real-time for one or multiple store locations
Flexible and cost-efficient
Enjoy the freedom of choice and select the most cost-efficient payment processor
Pay a low monthly fee with no upfront investments in software licenses or servers — affordable even for small businesses
Secure payments
EMV ready with the ability to accept chip and PIN payments
Accept NFC-based payments such as Apple Pay and Google Wallet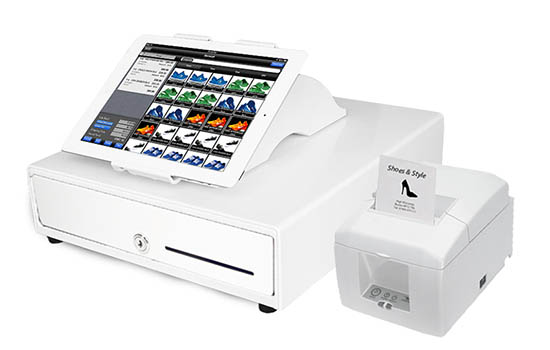 Key features
Create and edit customer profiles directly on a handheld device
Process credit cards, checks, and cash payments
Put transactions on hold
Email or print receipts
Handle returns and refunds
Earn and redeem loyalty/rewards points
Look up SKU, price and quantity
Scan barcodes to add items or browse menu
Scan QR codes and coupons
Control wireless cash drawer
Work in off-line mode if no network is available
Integrate with Retail Pro, Microsoft Dynamics, QuickBooks, SAGE, etc.
Gain real-time access to dashboard sales analytics
Easily generate sales reports
Keep track of employee work hours and sales performance
Multi-store support
Download datasheet (1 MB PDF)

Experience eMobilePOS Live. Sign Up Now.